---
CAMPAIGN UPDATE
Thanks to the thousands of people that voted for me in the hope that we could back our police and first responders, improve our schools and fight inflation together. We must accept the results of this election and take time to plan for the challenges ahead.
Congratulations to Kristin Bahner for State Representative on your re-election.
Thank you to everyone that shared your time, your treasure, and your prayers in the hope that we would prevail. I'll never forget the amazing support I received in this effort from so many of you.
With thanks,
DONATE
Under the Minnesota Political Contribution Refund Program, contributions of up to $50 person/$100 couple are fully refundable by the State of Minnesota. Once John receives your contribution, his campaign will provide you with the information necessary to receive your refund! Minnesota law requires political committees to report the name, address, occupation, and employer for each individual whose contributions aggregate in excess of $200 per calendar year. The maximum contribution in 2022 is $1,000 per individual, $2,000 per couple. No corporate contributions are permitted. To donate by mail, please send a letter with your check, including your full name, address, email address, occupation, and employer in the envelope. Send your envelope to John Bristol For House Committee PO Box#118 Maple Grove, MN 55369.
---
LATEST NEWS
News Update…. Maple Grove Mayor Mark Steffenson Endorses John Bristol
News Update…. Minnesota Police and Peace Officers Association Endorses John Bristol
---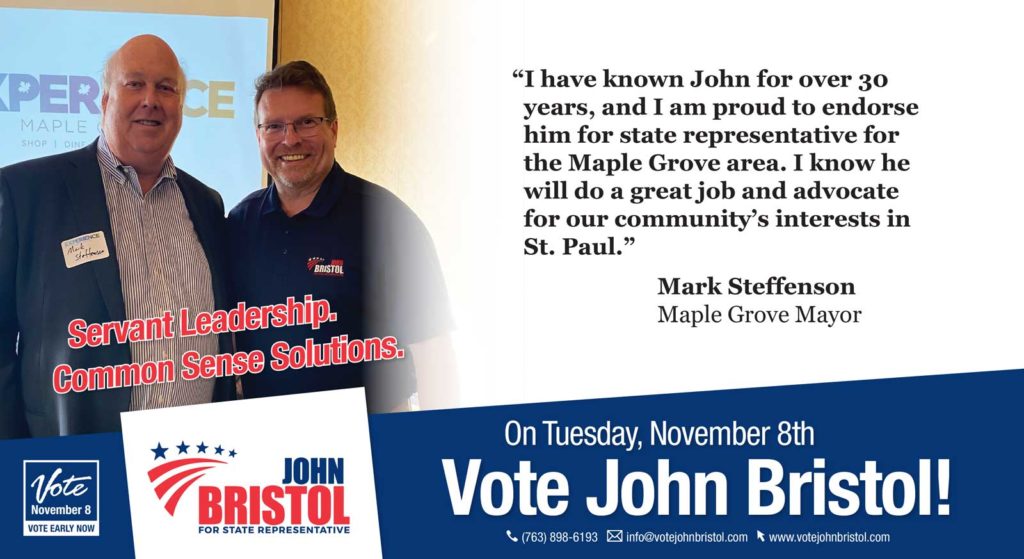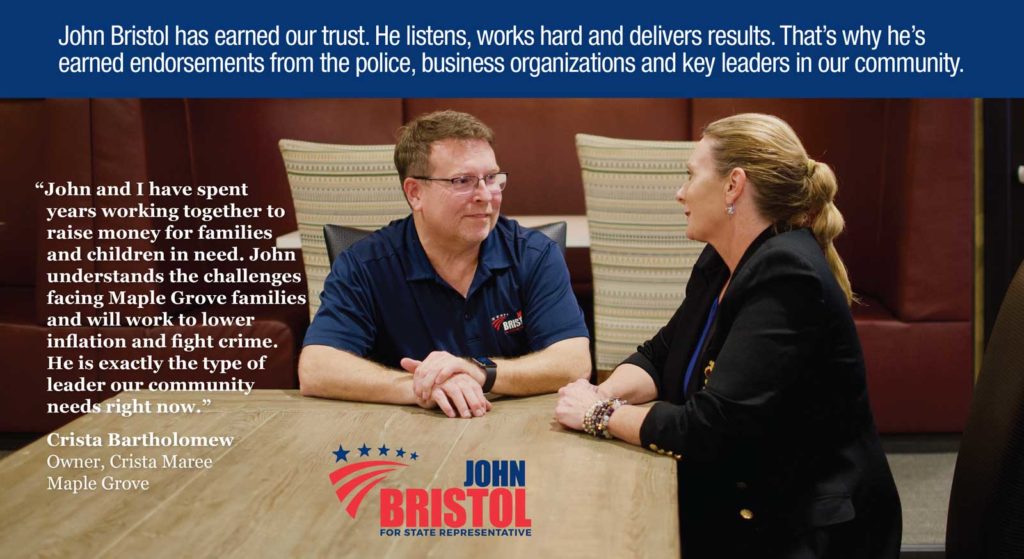 ---
---
---